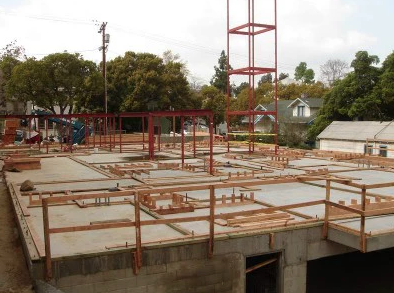 Construction Managment:
Issac Management Group Inc. (IMG)
Developed in the heart of the Center City West District, Coronita is both stylish and affordable.
This project was developed in the heart of the Center City West District and is adjacent to two other communities with construction management by IMG, Emerald Terrace and Belmont Station. In addition, Coronita Family Apartments is located next to the recently completed Miguel Contreras Learning Complex high school, which residents are able to attend, as well as having access to all of its public facilities.
The 21-unit, fully affordable community features one-, two- and three-bedroom apartments. The community offers many of the same amenities as its market-rate neighbors, including a lounge, community room, crafts and computer room, outdoor BBQ areas and secure children's play areas.
Project details:
Year Completed: 2008
Type: Family
Dodger Stadium, occasionally called by the metonym Chavez Ravine, is a baseball park located in the Elysian Park neighborhood of Los Angeles, the home field of the Los Angeles Dodgers, the city's Major League Baseball franchise
Staples Center, officially stylized as STAPLES Center, is a multi-purpose sports arena in Downtown Los Angeles.
Located in the heart of LA, the Los Angeles Convention Center (LACC) is the preeminent destination for meetings, conventions, and special events.
Pedestrian mall designed in Chinese style featuring a variety of Asian shops & restaurants.